Lakhanpur (Jammu and Kashmir): Congress leader Rahul Gandhi has reached Jammu and Kashmir with Bharat Jodo Yatra. Meanwhile, Rahul Gandhi alleged that the central government is robbing the people by diverting their attention. Meanwhile, the Punjab unit of the Congress also gave the party flag to a leader of the Jammu-Kashmir unit. Rahul Gandhi claimed that BJP and Rashtriya Swayamsevak Sangh (RSS) were spreading hatred. Meanwhile, leaders of other parties including former Chief Minister of Jammu and Kashmir and National Conference chief Farooq Abdullah were present.

Rahul Gandhi said that his forefathers belonged to the land of Jammu and Kashmir. I feel like I'm coming back home. I am returning to my roots, I understand the suffering of the people of Jammu and Kashmir and come to you with my head down. The Congress leader said that he walks for about seven hours a day and covers a distance of 25 kilometers every day, but contrary to the predictions of some, no one got tired during the journey.

Earlier, National Conference (NC) President Farooq Abdullah and senior party leaders arrived to welcome Rahul Gandhi on his entry into Jammu and Kashmir for the Bharat Jodo Yatra. A National Conference leader said that party leaders and workers left in several vehicles to join the yatra. Comparing Shankaracharya and Rahul Gandhi, Farooq Abdullah said that many years ago Shankaracharya traveled from Kanyakumari to Kashmir and today you are doing the same.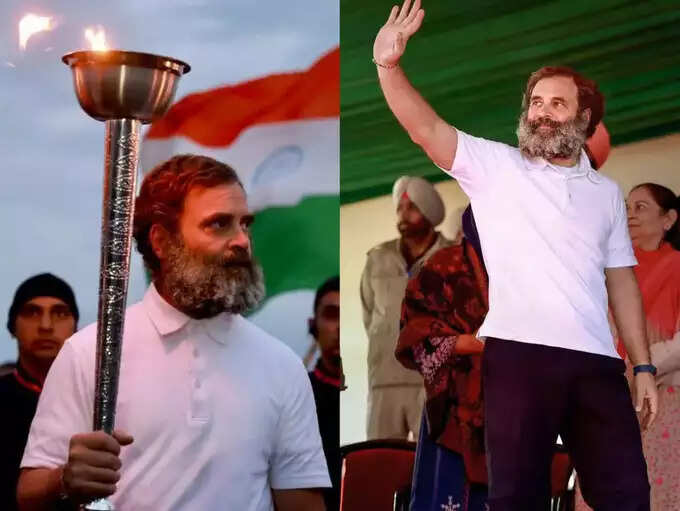 Rahul Gandhi said that I felt that we are not tired because people are taking us forward. If someone falls, they get help within seconds… No one asks anyone what is your religion. Rahul Gandhi claimed that an important point of creating two Indias is that one is for the poor while the other is for the corporate world.
Farooq Abdullah claimed that today's India is not 'Ram's India' or Gandhi's Hindustan because people are divided in the name of religion. If we stay together we can overcome the hatred of the present time. After the yatra entered Jammu and Kashmir, several leaders including senior Congress leaders Jairam Ramesh, Ashok Gehlot, Digvijay Singh, Abdullah, Shiv Sena leader Sanjay Raut, former minister Lal Singh and Awami National Conference leader Muzaffar Shah welcomed Rahul Gandhi.